Skip to Content
White Filling, Crowns and Inlays
White Filling, Crowns and Inlays
White Composite Fillings
Whether due to the wear and tear of age or accidents and sports injuries, damaged teeth are quite common among adults and kids alike. Here at Family Dental Care, we work with diligence to keep your mouth in perfect working condition. Our job is to find the perfect fillings, inlays, and crowns that your teeth need. If you're looking to restore natural-looking and feeling teeth, you've come to the right place.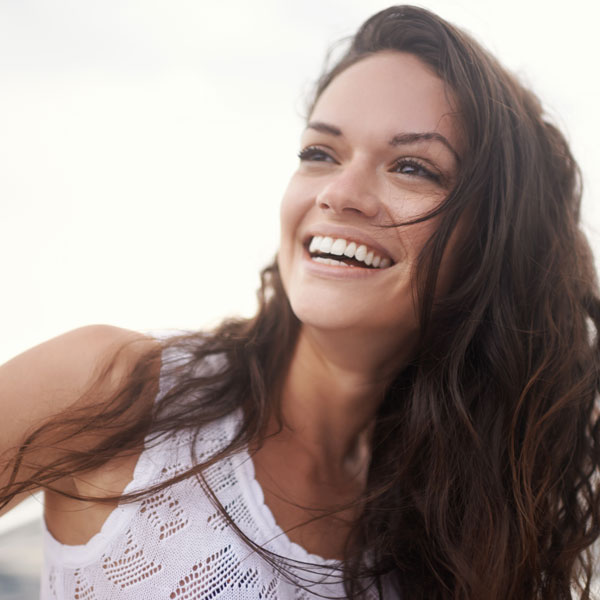 Are Fillings, Crowns, and Inlays For You?
Making the decision to have dental work done to your teeth can change your life dramatically. Damaged teeth are susceptible to further decay and may even rot out of their sockets altogether. When struggling with uneven teeth, you may encounter a host of unwanted issues. Missing and worn-down teeth can cause an uneven balance in your bite. This imbalance can cause serious damage to your jawbone, which will, in turn, lead to severe discomfort, chewing problems, and the eventual need for surgical correction. Maintaining healthy, even teeth are of utmost importance to your dental health. If the situations below apply to you, it may be time to make an appointment with Family Dental Care.
Decaying or cracked tooth
Extremely worn-down teeth
Jaw discomfort
Severe discoloration
Support needed for dental bridges
Tooth pain
White Composite Fillings
Until recently, dentists used a silver and mercury amalgam to fill and seal cavities. Because a larger amount of the original tooth must be removed, these types of fillings often weaken teeth. Recent innovations now allow us to replace old silver fillings with composite or porcelain fillings that are stronger, safer, and more natural-looking. Say goodbye to "metal mouth" and hello to a beautiful new smile.
Inlays/Onlays
Large fillings on back teeth often require a stronger and properly contoured restoration, such as porcelain inlays or onlays. These products protect teeth similarly to crowns, but conserve more natural tooth structure and are a better match to your tooth's natural color. However, when too much of a tooth's structure is removed to support a filling, a crown or "cap" may be needed. A crown essentially covers a tooth to restore it to its natural shape and size. This permanent covering fits over your original tooth to strengthen or improve the appearance of the tooth.
Dental Crowns
A dental crown is a cap that's fused to a tooth in order to restore appearance, size, and strength. We safely attach these caps to your teeth to provide comfortable, long-lasting natural smiles. Depending on the tooth, you will find many forms of crowns available. Common materials used for crowns include stainless steel, gold, porcelain, and ceramic, among others. Installing a crown typically involves two dentist office visits. The first visit ensures measurements for a perfect natural fit, and is also when you may select the crown best suited for the job. During your second visit, we will thoroughly clean your tooth and place the permanent crown. Crowns, like real teeth, are to be treated with good oral hygiene habits. If taken care of properly, a dental crown can last up to 15 years.
New Patient Consultation
The first step in any white filling, crown, or inlay procedure is to do a full dental examination of your teeth and mouth. We then review with you the different options to give you a beautiful smile. Family Dental Care will work with you by providing options that accommodate your price range, time availability, and material/color preferences. Many procedures can be done without cutting or with minimal preparation — and affordably — yet make a tremendous difference in your smile. If you're concerned about the health of your teeth and are looking for great dentistry in DuPage County, Family Dental Care is here for you. We love meeting new patients and finding a resolution to their agonizing dental issues.
Schedule Your Appointment With Family Dental Care Today
Don't wait to get the perfect smile you've always wanted; give us a call and schedule an appointment. Please contact one of our offices in Glen Ellyn, Campton Hills or Bloomingdale, IL.