Skip to Content
Trust Family Dental Care to Complete Your Root Canal
At Family Dental Care, we want to provide our patients with the best care possible. We understand that visiting the dentist is not your idea of a good time and may even cause you anxiety or stress.
Our team will calm your dental anxieties by providing gentle care and answering any questions you have about the procedure you're undergoing. Root canals have the worst reputation when it comes to dental procedures, but our dental staff in Illinois will make this treatment a breeze.
There's no need to worry because we'll do everything we can to ensure you're comfortable throughout the entire appointment.
If you have questions about our root canal procedure or would like to schedule an appointment, please reach out to us. We have offices in Glen Ellyn, Campton Hills, and Bloomingdale.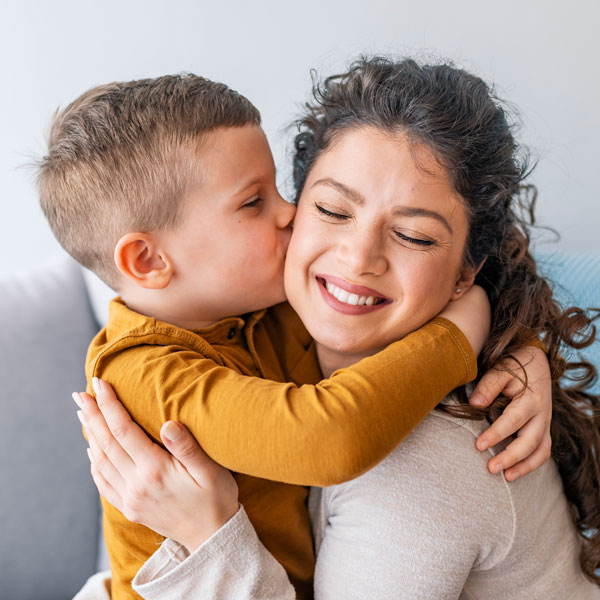 What Is the Process of a Root Canal Treatment?
For many patients, it's helpful to know all the steps of treatment before they begin, so they know exactly what they need to prepare for. This can help ease anxiety about the treatment and make you feel more relaxed prior to the appointment.
At Family Dental Care, we'll do our best to answer any questions you have about the root canal process. We want to put your mind at ease, so you can have a comfortable experience.
Most root canal procedures will follow these same basic steps:
Preparation
First, your dentist will numb the area to make the procedure more comfortable for you. This way you'll feel little or no discomfort throughout the procedure.
Removal of Pulp
A hole is drilled in the tooth to access the root and the infected pulp is removed using special dental tools. Each root canal is thoroughly cleaned and disinfected.
Filling of Tooth
The dentist will then fill the root with a rubber-like material that will completely seal the area.
Temporary Filling
A temporary filling is then placed in the tooth to help prevent any further infection as you heal.
Placement of Crown
Once satisfied that the area is free of infection, your dentist will remove the temporary filling and restore the tooth by placing a crown over the tooth. This will return your tooth to its original strength.
Recovery After a Root Canal
After your root canal treatment, your dentist will send you home with instructions on how to care for your tooth and how to manage any discomfort. For the most part, any tenderness or discomfort can be managed with over-the-counter pain relievers.
You'll want to avoid fully chewing or biting down on the tooth until it is completely restored with the crown. This will prevent any damage to the tooth as it heals.
You'll want to brush and floss as normal, just taking extra care around the treated tooth. Keeping the area clean will help to prevent any infection.
If you experience any extreme pain or visible swelling, you'll want to call your dentist as soon as possible.
Make an Appointment With Our Team
Have you been experiencing any tooth pain or swelling? Don't delay in calling a dental professional like the team at Family Dental Care. With offices in Glen Ellyn, Campton Hills, and Bloomingdale, we serve many areas of Northern Illinois and are ready to care for your entire family.
If you've been noticing soreness, pain, or anything else making your teeth and mouth uncomfortable, don't hesitate to give us a call and schedule an appointment. Please contact one of our offices in Glen Ellyn, Campton Hills or Bloomingdale, IL.