Skip to Content
Pediatric Dentistry
Best Children's Dentists in Campton Hills, Glen Ellyn & Bloomingdale
Getting your child into the dentist early is a great first step on the road to dental health and success. Look no further than the gentle, compassionate, and competent dentists at Family Dental Care in Campton Hills, Glen Ellyn, and Bloomingdale. We pride ourselves on offering comprehensive children dentistry in a warm, comfortable dental office setting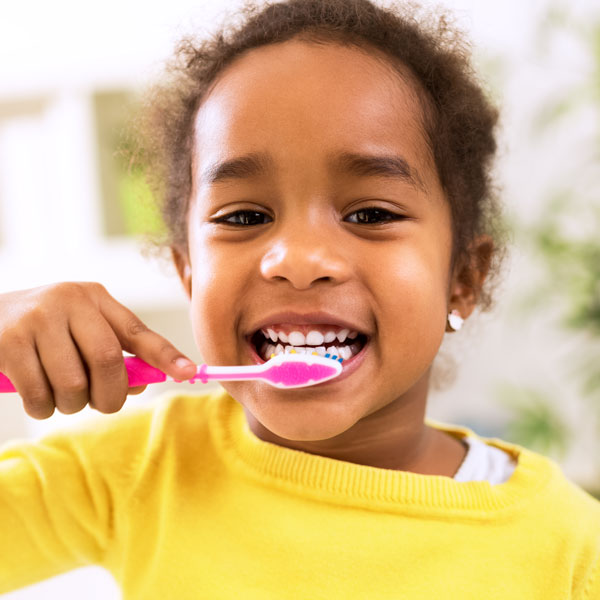 Pediatric Check-ups
Already at the age of 3, your child should be coming in for regular check-ups. Tooth decay doesn't waste any time, and it is important to discuss a program of preventative home care. Don't worry! We're here to help. Basic preventative steps include brushing, flossing, and using a fluoride rinse.
Cleanings & X-rays
Starting at age three, children should have regular cleanings. This ensures that the primary teeth are in a healthy condition and allows the dentist to detect any potential gum problems. Pediatric dentists, acting in accordance with guidelines from the American Academy of Pediatric Dentistry, will only use x-rays when necessary to protect your children's dental health. They may be needed to diagnose tooth decay, abnormalities, or orthodontic treatment.
Emergency Services
When your child has an accident, as they are prone to doing, our dentists are ready to help with comprehensive and gentle emergency services. Quick action can save the tooth, prevent infection, and reduce extensive dental treatment. Be sure to keep your Pediatric Dentist's phone number where it is available for caretakers.
When it's time for treatment by a dental professional, give us a call and schedule an appointment. Please contact one of our offices in Glen Ellyn, Campton Hills or Bloomingdale, IL.