Skip to Content
Bridges Dentures Implants
Our Implants Look and Feel Like Natural Teeth!
At Family Dental Care has assembled a team of caring, experienced professional Dentists and state-of-the-art technology, to provide you with the best possible tooth restoration facility. Using the latest advances in dental procedures and equipment, Family Dental Care will replace your missing or damaged teeth with dental implants that are safe, durable and look and feel like your natural teeth.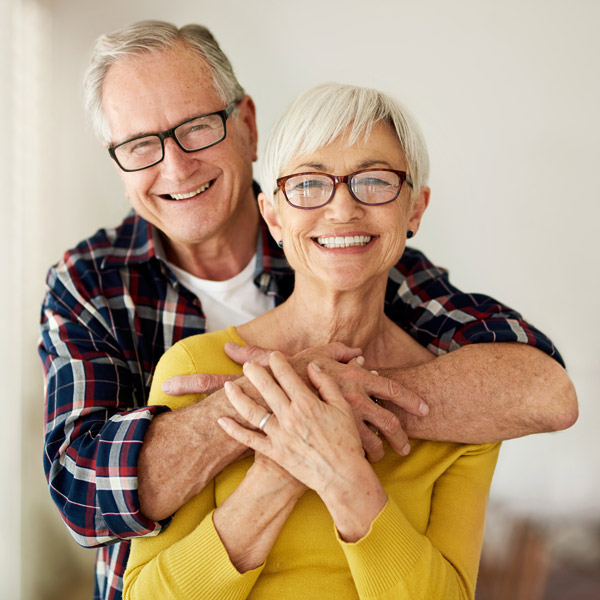 Precision Implants With Guided Surgery
When planning the implant procedure, our staff can determine the exact location and angle of the implant, making the best use of available jawbone while avoiding any nerves. We will create a surgical guide designed to be placed over the gums, which in turn guides the implant into the proper position in the jaw.
Dental Implant Evaluation
The first step of getting your implants is a Dental Implant Evaluation and Consultation
Find out if you are a candidate for dental implants
Comprehensive oral exam
Necessary X-rays
Discuss your treatment options
Get any questions answered
The Entire Procedure in Comfort
From your very first consultation to the final placement of your implant tooth crown, all of your dental services are done here in our dental office. We won't send you somewhere else to get X-rays, have a CT Scan, or get your surgery done. From our high-tech X-rays to the latest in Dental Implant Surgery, we will do everything you need right here at the Family Dental Care.
If unexpected tooth pain or an accident have you suffering, give us a call and schedule an appointment. Please contact one of our offices in Glen Ellyn, Campton Hills or Bloomingdale, IL.