Skip to Content
Periodontal Disease Treatment
Your dental health isn't governed by the health of your teeth alone—your gums also contribute to your overall oral health. Periodontal disease, or gum disease, is an infection of the gum tissues that can lead to complications that include tooth sensitivity, changes in the appearance of your smile, and even eventual tooth loss. The best way to prevent and fight periodontal disease is to visit your dentist regularly; Family Dental Care offers comprehensive family dental care including checkups, teeth cleaning, and cosmetic dentistry.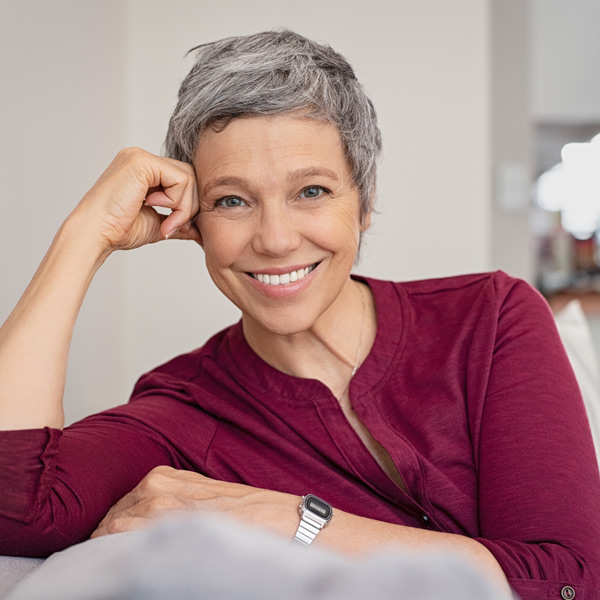 Understanding Periodontal Disease
Periodontal disease is a progressive condition. Although barely noticeable in its earliest stages, over time, the infection can spread and leave a lasting impact on your dental health. Knowing the signs of periodontal disease is an important step toward maintaining healthy teeth and gums.
The Stages of Periodontal Disease
Stage 1
The first stage of periodontal disease is called gingivitis. This stage is often marked by inflammation of the gums, which may appear puffy or darker red than normal. You may also experience bleeding when flossing or brushing your teeth.
Stage 2
The second stage of periodontal disease is periodontitis. During this stage, the gums begin to pull away from the teeth, causing them to look elongated. Patients often experience tooth sensitivity when this occurs as well.
Stage 3
The third and final stage of periodontal disease is advanced periodontitis. By this stage, the gums, periodontal ligaments, and bone of the jaws have been affected by the infection, compromising the stability of your teeth. The teeth may become loose, shift, or fall out if dental treatment is not sought.
Prevention and Treatment of Periodontal Disease
Together with your periodontist, you can prevent or treat the periodontal disease to maintain your oral health. Family Dental Care's experienced dentists can help you protect your smile at every age with general, cosmetic, and emergency dental care.
The best way to prevent periodontal disease is with detailed gum cleaning, floss once a day and brush your teeth twice a day with a soft-bristled toothbrush and fluoride toothpaste.
Maintaining regular visits with your dentist for checkups and teeth cleaning will prevent the buildup of tartar responsible for gum disease, while also checking for signs of dental problems you may not have noticed.
Periodontal disease can be treated in several ways. In its earliest stages, a thorough cleaning is generally sufficient to restore gum health. Later stages may require medication or dental surgery to restore lost bone or gum tissue. Teeth that have been lost to periodontal disease can be replaced with a denture, dental bridge, or dental implants.
When it's time for treatment by a dental professional, give us a call and schedule an appointment. Please contact one of our offices in Glen Ellyn, Campton Hills or Bloomingdale, IL.