Skip to Content
Say Goodbye to Dental Anxiety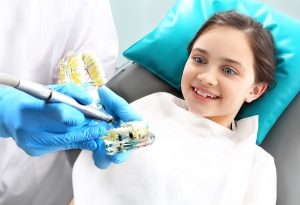 If dental anxiety is keeping you from getting the oral treatment you need, your dentist in St. Charles can help. During your next appointment, you should ask about anxiety-free dentistry and how it can help you keep your teeth and gums healthy and beautiful:
Sedation dentistry helps patients feel calm and relaxed during their visits so they can get the care that they need. Whether you are afraid of dental tools or you have a bad gag reflex, this anxiety-free dentistry option is a great way to help you feel calm enough to get the treatments you need.
Schedule a consultation with your dentist to learn more about anxiety-free dentistry and what it can do for you. If you can get past your dental anxiety, you can return for important routine visits that help you avoid oral health issues and maintain a perfect smile. With the help of anxiety-free dentistry, your fear no longer has to control you.