Skip to Content
Considering Porcelain Veneers to Perfect Your Smile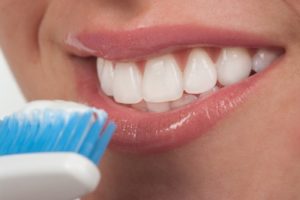 Many people value having a beautiful smile as much as they do their overall dental health. If you find your teeth aren't as bright and evenly shaped as you would like, you might consider having the look of your teeth improved using porcelain veneers in Bloomingdale. Unlike dental crowns, veneers preserve much more of your natural tooth when applied, and they can even be used to fill small gaps between your teeth.
What Are Veneers?
Veneers, or porcelain laminate veneers, are made of several layers of ceramic material. They are designed to replace the original tooth's enamel, so in order to apply a veneer, a very small amount of the enamel must be removed. This step is essential to have the veneers fit properly along with the rest of your teeth and to maintain the proper functioning of your bite.
Why Choose Veneers?
Dental veneers offer people a way to restore or alter the shape or color of one or more of their teeth. Chipped teeth and cracked teeth can be restored with porcelain veneers, making the tooth appear as it did before any damage. For those whose teeth don't respond well to tooth whiteners, veneers offer a way to achieve a shining, white smile. Additionally, porcelain veneers are resistant to staining and will be less affected by coffee and tea discolorations.
Are Veneers Right For You?
To determine if your teeth will be a good fit for porcelain veneers, your dentist will examine your teeth and mouth. It's necessary to evaluate each person individually to learn if veneers can give the patient the smile that they want. Once you and your doctor have completed the evaluation, you will be better able to decide if veneers are right for you. Besides infrequent polishing designed specifically for veneers, maintaining your veneers is as simple as caring for your own teeth, requiring regular brushing and flossing with non-abrasive toothpaste and floss.