Skip to Content
Signs You May Be At Risk for Gum Disease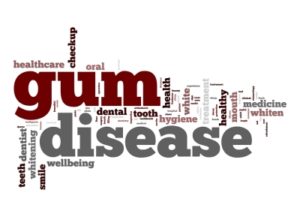 If you have been experiencing signs and symptoms of gum disease, you should seek dental care in Glen Ellyn. Gum disease, or periodontal disease, is a major oral health problem. If not treated by a dentist, it can quickly progress into its later stages. Unfortunately, severe periodontal disease is irreversible and can cause patients to lose their teeth. Fortunately, gum disease that is caught early is entirely treatable. Keep reading to learn how age, smoking, and stress can put you at a higher risk of developing gingivitis.
Advanced Age
As you have gotten older, your dentist may have talked to you about periodontitis. Sadly, seniors have the highest rates of periodontal disease. The Centers for Disease Control and Prevention recently reported that over 70% of Americans age 65 or older suffer from advanced gum disease. Older Americans are also more likely to lose teeth due to periodontal disease. Fortunately, new technologies like dental implants have made it possible to restore teeth lost due to gum disease.
Cigarette Smoking
Tobacco use is associated with many serious health conditions, including cancer, lung disease, and heart disease. Smoking is also linked to periodontal disease, which is why pediatric dentists advise kids to never take up smoking. Tobacco use is one of the most significant risk factors in the development and continued progression of gum disease.
Significant Stress
Stress can wreak havoc on your immune system, making it more difficult to fight infections. Stress is also a key risk factor for periodontal disease. While teeth cleaning at a dentist's office can rid the teeth and gums of plaque, the gums of anxiety-prone patients are simply more susceptible to becoming infected, even with basic dental care. Stress is also linked to teeth grinding. Many people grind their teeth at night without even knowing it. Unfortunately, teeth grinding puts extra pressure on the teeth and can destroy vital gum tissue.