Skip to Content
What to Expect from Oral Cancer Screening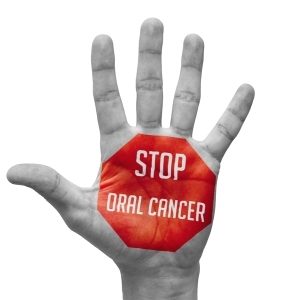 Getting an oral cancer screening from your dentist in Bloomingdale is a great way to catch any serious issues in your mouth early enough to treat them. Keep reading to find out what you can expect from an oral cancer screening at the dentist's office:
Spotting a Problem Before Symptoms Develop
The dentist performs this thorough exam to look for signs of oral cancer before you actually have any symptoms of the disease. The dentist can look at the tissues in the mouth to try to see any precancerous conditions. Most oral cancer screenings are done during a general dental exam.
Feeling for Any Problems
The first step to a routine oral cancer screening is to look at the mouth. The dentist is searching for signs of white patches or mouth sores that could indicate a problem. The dentist also feels along the gum tissue to see if there are any lumps or other abnormalities that could indicate a more serious problem. If you wear removable dentures, you might have to take them out so the dentist can thoroughly check your mouth.
Examining High-Risk Patients
People who demonstrate certain behaviors might be at a higher risk of developing oral cancer. People who smoke cigarettes, smoke cigars, smoke pipes, or chew tobacco generally have a much higher risk of getting oral cancer. Those who drink heavily or have spent a significant amount of time in the sun might also be at risk. If you think that you might be likely to develop oral cancer, you should ask your dentist to do a screening during your next visit.
Requesting Further Tests
If the dentist finds something unusual during oral cancer screening, he or she might want to do some additional tests. The dentist will often want to do further tests if someone has sores in the mouth. Although many sores are non-cancerous, these further tests give definitive proof about what is causing the sore to help the dentist decide how to treat it.