Skip to Content
Facts about Teeth Whitening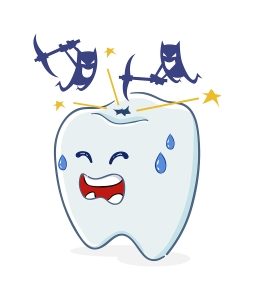 Tooth whitening, which is also known as bleaching or dental bleaching, the process by which the natural and healthy white color of one's teeth are restored. Various methods are available for execution in both professional and personal environments.
Whitening one's teeth is a great way to improve one's smile, but there are risks involved. One common risk is chemical burns, which often result from gel bleaching one's teeth. An individual that endures the process of whitening his or her teeth may also notice that his or her teeth become rather sensitive to temperatures of hot or cold. While not especially dangerous, the sudden sensitivity can be very uncomfortable and may not be worth the improvement to the coloration of one's teeth.
There are numerous products on the market that can be utilized to restore the natural and healthy color of your teeth, but not all of them are excellent choices. Some of them can cause damage in the process of attempting to remove the discoloration of your teeth. As such, it is wise to talk to your dentist about whitening solutions.
Here at Family Dental Care, we welcome new patients. We have new patient specials that include free consultations with x-rays and oral cancer screening (our latest technology). Come visit us at our three convenient locations: Family Dental Care Bloomingdale, Family Dental Care St. Charles, and Family Dental Care Glen Ellyn.