Skip to Content
Popular Cosmetic Dentistry Procedures to Choose From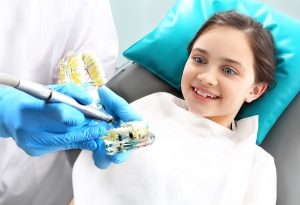 Cosmetic dentistry near Glen Ellyn offers you the opportunity to correct large and small problems with your smile. Keep reading to learn more about popular cosmetic dentistry procedures that can help you get a smile that you love:
Teeth Whitening
Yellowed or discolored teeth might make you feel self-conscious about your smile. If you want to get brighter, whiter teeth, you can schedule a tooth-whitening appointment with your dentist. In just a short visit, you can get noticeable results that will last for a long time.
Porcelain Veneers
Veneers are thin pieces of porcelain that the dentist can attach to teeth that are chipped, cracked, discolored, or oddly shaped. The porcelain is custom made to match your smile to give you the most natural results possible. Porcelain veneers can even fix slight gaps or spacing issues that might be keeping you from achieving your perfect smile.
Dental Implants
Even one missing tooth can severely affect a smile. If you feel uncomfortable about missing teeth, your dentist can help with dental implants. The implants are surgically placed into the jaw to serve as replacement roots that keep replacement teeth in place. Dental implants are extremely durable and restore the aesthetic appeal of your smile. With proper care, they can last a lifetime.
Composite Fillings
Fillings of the past were made from metal, which took away from the natural aesthetic appeal of the smile. Composite fillings are made from resins and porcelains to help you restore the strength to the tooth without taking away from the aesthetic appeal of the smile.
Invisalign
Invisalign aligners make it easier than ever for people of all ages to get a straighter, more attractive smile. Since the aligners are clear, even adults feel comfortable wearing them long enough to fix alignment issues that might make them feel self-conscious about their smiles. If you have crooked or gapped teeth, you might want to talk to your dentist about Invisalign to see if it is the right treatment option for you.