Skip to Content
Questions to Keep In Mind for Your Visit to the Dentist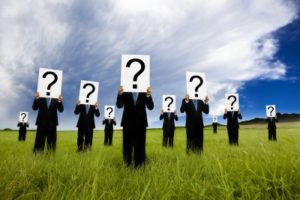 If you are like most people, you may be overdue for a visit to your dentist in Bloomingdale. Whether you have always wanted to invest in a cosmetic dentistry procedure or need to have a reliable kids dentist on-call for family emergencies, it is important to work with an experienced dentist whom you trust. Whatever your dental needs, keep reading to learn why you should always ask your dentists how much they charge, whether they work with kids, and how they handle dental emergencies.
How Much Do You Charge?
The first thing to ask your dentist is how much he or she charges and what kind of insurance the dental office accepts. Your family dental care provider should be able to guide you through the process of fees, method, and schedule of payment before you or your children have any dental work done. Additionally, your dental office should provide you with a list of health insurance plans the office accepts.
Do You Have a Kids Dentist On Staff?
If you have children, it is important to find a dentist office that has a pediatric dentist on staff. A kids dentist should have significant experience in treating children of all ages. For a child to have a successful trip to the dentist, it is essential that he or she is completely comfortable with the physician and dental assistants on staff. Additionally, a compassionate and competent dentist can work with your child from her first check-up all the way through adulthood.
What Happens If I Have a Dental Emergency?
It is impossible to predict a dental emergency. On your next dental visit, make sure to ask if your dental office has an emergency dentist. Some dentist offices keep later hours to accommodate emergency situations, including knocked-out teeth, chipped teeth, or an object lodged in the mouth. For adults, emergency dentistry can involve sudden pain in the mouth or jaw, lost fillings, sore gums, or root canals.